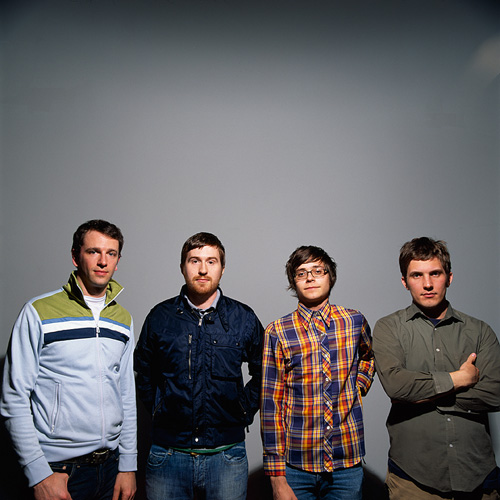 I really, really like one song by Tapes n Tapes.
Insistor
. I don't give much of a shit about them besides that, but they are popular with the kiddos. Just follow the trendy line of guys with greasy long locks and bad facial hair with their spent-two-hours-trying-to-look-like-I-just-threw-this-outfit-together girlfriends down to Club Dada on Jan. 30th.
I'm always interested as to why a well known, fairly hip band would choose Dada when they could fill out Palladium or The Granada, 'cause it beats the hell outta me. Dada seems small, but who knows, maybe Deep Ellum will be a bustlin on a nice chilly 36 degree night.
Here's the video for
Insistor
: