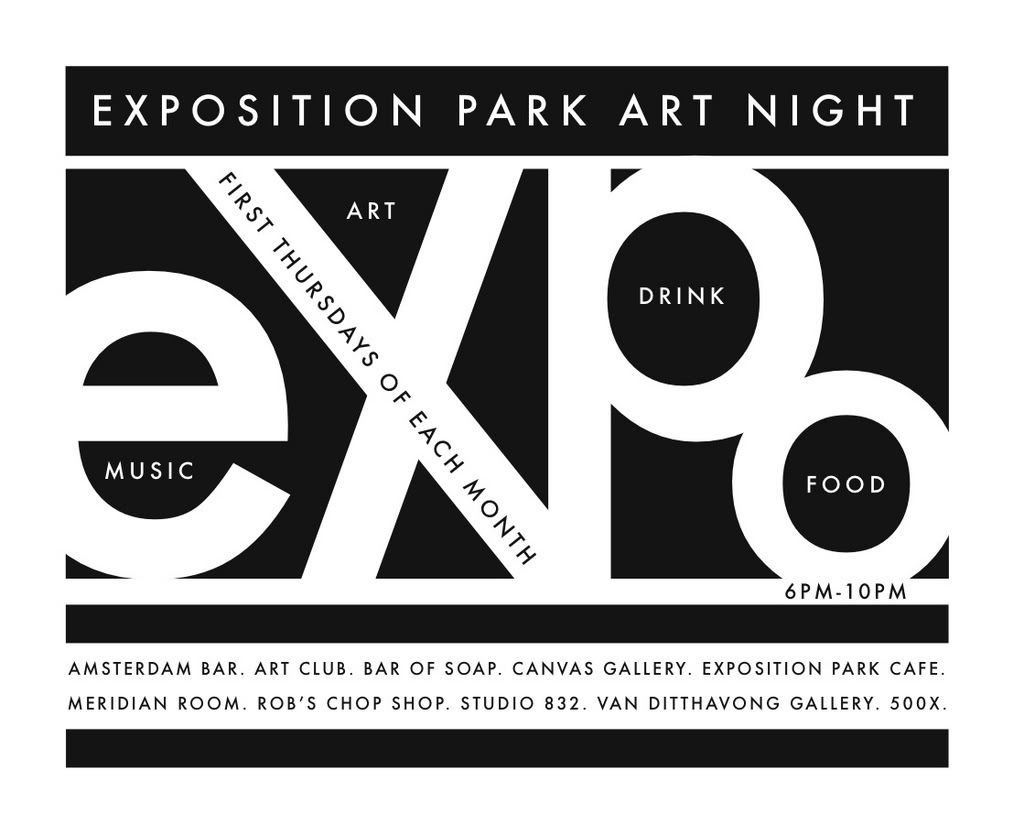 So, I've been hearing about this first Thursday deal-i-o all week. Looks like Exposition Park has a little something fun up their sleeve:
"EXPO NIGHT....



Businesses within walking distance like The Meridian Room, Expo Cafe, Art Club, Studio 832, Van Ditthavong Gallery, Amsterdam, Rob's Chop Shop, The Salvage Garden and many others will be having drink specials, special exhibitions, etc. for this first Thursday of every month event. Starts at 6 p.m.
So come down to exposition&parry to check out...

Art Club will host Alpha Exhibit curated by Sara Jane Semrad

Artists on display at Canvas are Tony Bones, Larry Carey, Edward R. Hebert, Henry Hermetet, Joey Seeman,Howard Weliver and will have tunes from resident DJ, DeepMoz.

Jacob Ide will be at Bar of Soap

Van Ditthavong Gallery will feature photographer Elliott Snedden's Cote a Cote: Mardi Gras in the Wake of Disaster. Snedden captured the events and mood of a wounded New Orleans six months after Katrina.

and much more..."

I totally stole all that info. from a bulliten posted by
Van Ditthavong Gallery
I will be out for a bit checkin it out, so if you're in the 'hood, you should too.